The "Jeebus, Tom, start acting your age" herd-thinning continues.  And I got a nasty tax surprise to motivate me. I'm somewhat reluctantly thinning a couple of fine basses.
The other, a late 80's Guild Pilot Fretless.  I've had this for 20 years, it was my first fretless.  I much prefer the 5 string these days and this has spent most of its time with me in the case.  Never gigged by me.  This was my "Five foot nothin', doghouse bass playin' mom's" favorite. Even though she generally hated electric basses, she dug this one.
It's trans black, SOLID flame maple body, EMG P/J pickups, shaped kind of like a 1st Gen Cruisebass. The side dot position markers are where they should be for a fretless: where the frets would be if they were there, not in between them.  No fretboard wear or grunge, plays slick as anything..
The bad: The previous owner was a cruel master.  As can be seen from the photos, the headstock has a big finish chip (no damage to the wood).  Similarly, down at the output jack end there is one large and one not-so-large circular scrape in the finish.
Beyond that, a number of little pinhead-sized dings and normal play wear.  Not too hateful really.  It's still a good looker and a good player. Rat fur covered HSC included.
Again, the overall shot doesn't do the finish justice.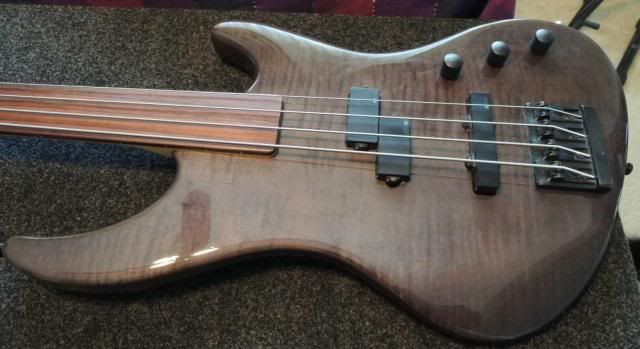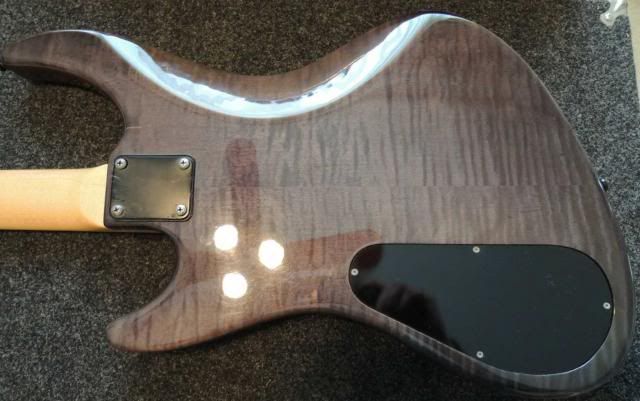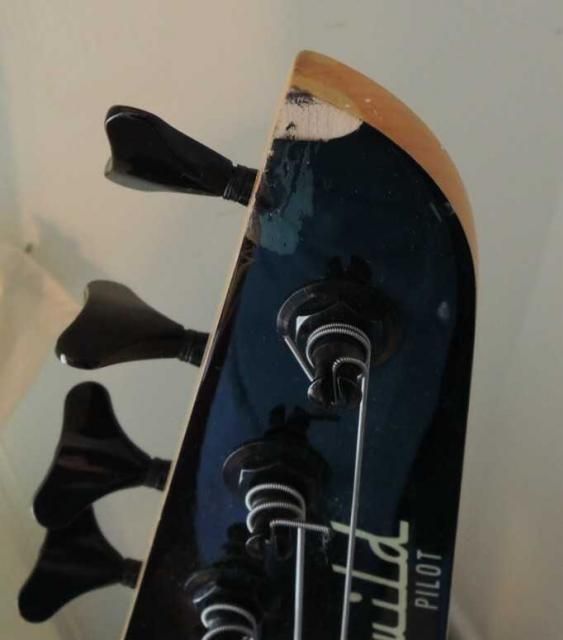 I'm thinking $300 + actual ship should do it.
Notes: CONUS only, PP Gift preferred.  I'm willing to drive some to do a meet 'n' greet and a handoff.
hit me through the board or at: tomterifficATearthlinkDOTnet
Edited by tomteriffic, 13 April 2013 - 07:09 AM.